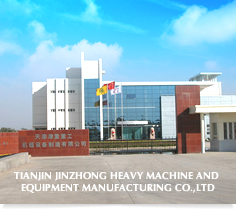 Tianjin heavy work machinery and equipment Manufacturing Co., Ltd. is located in the Jinnan District Haihe River Science Park.

Three plant covers an area of ​​140,000 square meters, construction area of ​​50,000 square meters to be built in a plant under construction area of ​​40,000 square meters; the number of employees 200-350; have 160 sets of various large-scale equipment, including

large-scale mechanical processing equipment more than 40 units, of which more than 10 very large CNC machining equipment, overhead traveling crane lifting weight of 200 tons, are the domestic fine, rare special equipment.

...